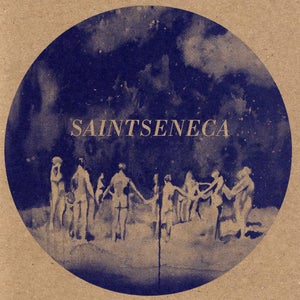 $

5.00
The fourth release on Paper Brigade. Released September 1st, 2009.
Saintseneca - Saintseneca 7" (SOLD OUT)
Buy a DIGITAL copy of the EP directly from Paper Brigade at our DIGITAL STORE by clicking here.
Comes with a FREE download code inside!
4 songs:
Side A:
God Bones
Shipwrecked
Side B:
No Names
Water To Wine
Limited to 300 copies. Hand Numbered. Random colored vinyl (Orange and Pink)
Artwork by "Michelle Blade http://michelleblade.com
Covers printed at Pinball Publishing in Portland, OR on Kraft Chipboard made with 100% post consumer recycled content and printed with soy based inks.
If you prefer to buy the digital version you can get it at iTunes, Amazon, Lalaand more.
Listen at http://myspace.com/saintseneca
Find out more at http://paperbrigade.com.